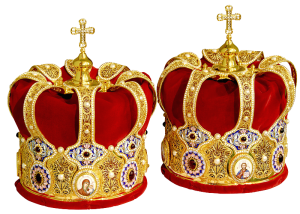 Preparation for marriage according to the Byzantine Rite
Sat. & Sun. April 1-2, 2017
12:30 p.m. – 6:00 p.m.
Concludes Sunday with a special Art & Wine Event lead by the hand of artist & iconographer Fr. Thomas J. Loya.
Byzantine Catholic Church of St. John the Baptist
1900 Carlton Rd.
Parma, OH 44134
$150/couple.
Register below or download registration form and mail with payment to:
Tabor Life Institute
14610 S. Will Cook Rd.
Homer Glen, IL 60497